1. Rice husk material is recommended instead of disposable material?
The use of disposable tableware is inevitable in life, although it is said to have environmental awareness, but for more than 20 people under the tableware cleaning workload, disposable tableware appears a lot of convenience. Avoid the use of non-degradable disposable plastic tableware, but for the degradable rice husk tableware is recommended, cost-effective, but also very environmental protection.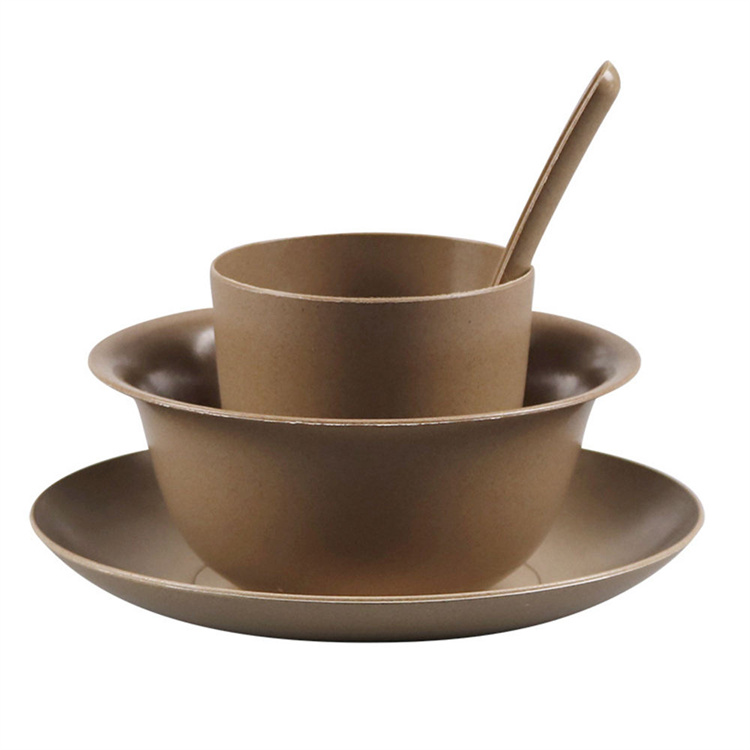 2. What tableware can rice husk material be made into?
Rice husk can be made into reusable children's tableware, rice husk bowls, rice husk cutlery sets, rice husk plates, rice husk coffee cups, rice husk food storage containers, rice husk lunch boxes, and rice husk cutting boards. The latest designs incorporate non-slip silicone elements.
3. Advantages of rice husk material:
Easy to clean, can inhibit the growth of more than 99.9% of bacteria, and the density of pressing is very high, completely no mildew, no infiltration juice, no smell after a long time.
---
Post time: Oct-14-2022